Background
For over 40 years, James T. Scherer, CPA has been providing quality, personalized financial guidance to local individuals and businesses. The expertise at James T. Scherer, CPA ranges from basic tax management and accounting services to more in-depth services such as reviews, financial statements, and financial planning.
Our Mission
Our mission is to help clients maintain financial viability in the present while taking a proactive approach to achieve future goals. This requires open communication to reach an understanding of our clients' needs thorough research and sound analysis. James T. Scherer, CPA is dedicated to meeting these goals with high standards of excellence and professionalism.
Our Team
James T. Scherer, CPA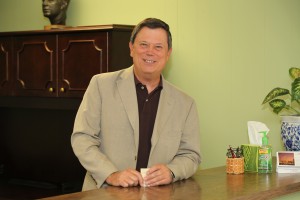 Jim Scherer has over 40 years of accounting experience and has held his CPA license for nearly as long. In addition to his extensive experience in accounting, Jim was the mayor of Hiawatha for 10 years and has held many committee positions within the community.
We finished the 2018 tax filing season in very good condition. We completed tax returns before the filing deadline for all clients whom had all of their data in our office . We take great pride in the fact that the only extensions prepared were for those clients whom requested such.
The highest form of compliment you can make is to refer us to a friend or family member so they also may benefit from our personal, professional, and prompt service.
Steve Schippel
Steve@schippelconsulting.com | LinkedIn
We are excited about having someone with Steve's experience join our team at James T. Scherer, CPA.  Steve Schippel has over 30 years of financial consulting experience in which he has helped thousands of clients improve their financial lives.  Steve guides people through the financial challenges of daily living while helping formulate a plan for their future.  Steve is continuously working to build safer and more effective strategies for our clients.
While Steve is not housed in our Hiawatha office, he is available to all our clients by email and telephone.
Are you more personal than email?
Of course, you can always reach us by calling (785) 742-2531 or by faxing us at (785) 742-7995. Or just stop in and see us!